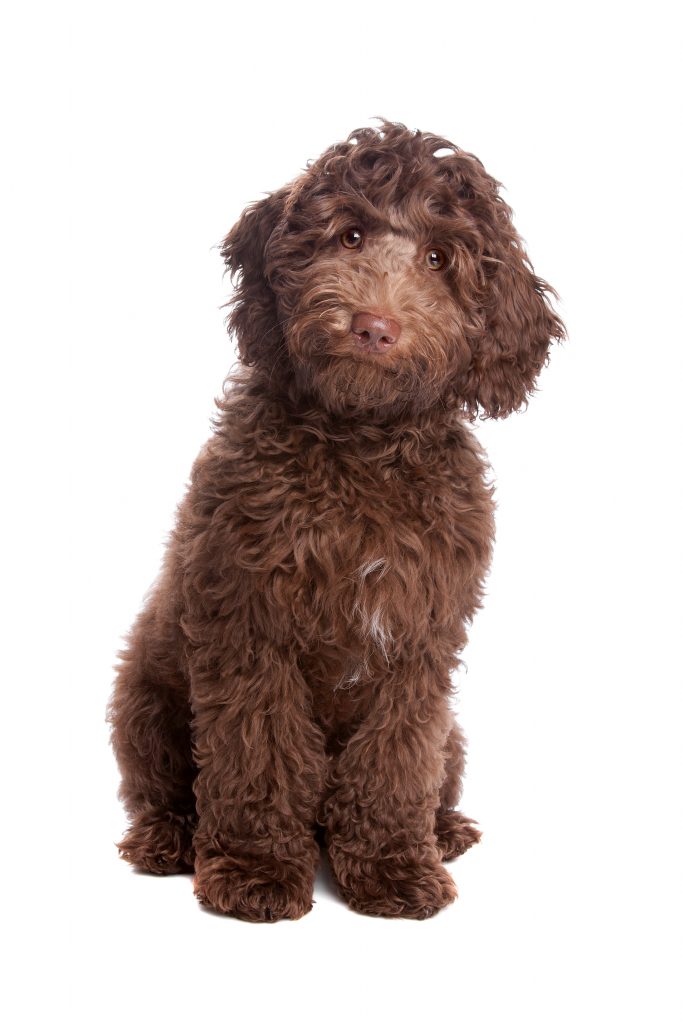 Thinking about adding a new furry member into your family? Are you looking for a dog that is friendly, playful, and active? If you answered yes, then a Labradoodle is your ultimate dog.
This guide explains the history, breed characteristics, vital stats, personality, care, and general health of a Labradoodle.
Sounds epic, right? Let's get started!
Labradoodle History and Breed Characteristics
Labradoodles are a cross between Poodle and Labrador Retriever. This hybrid dog was originally developed in Australia during the 1080s. The idea was to design a hypoallergenic guide dog with minimal genetic diseases.
Over the last ten years, Labradoodles are becoming increasingly popular. They have become one of the most beloved "Doodle breeds."
Take a look at the breed characteristics of Labradoodles:
Labradoodles are loving and affectionate dogs and they crave companionship.
They are friendly towards kids, strangers, and other pets.
These dogs are a suitable option for first time parents.
Labradoodles are moderately sensitive and hate to be alone.
They have a high tolerance for extreme temperatures.
They have a low drooling potential.
They are generally healthy dogs with fewer hereditary issues.
These dogs don't shed much. Grooming requirements vary depending on the type of coat.
Labradoodles are intelligent and easy to train dogs.
They do not bark much and have a low prey drive.
They have a high playful potential.
They are highly energetic dogs. Prepare to give them lots of exercise.
Vital Stats About Labradoodles
| | |
| --- | --- |
| Stats | Description |
| Dog Breed Group | Hybrid dogs |
| Purpose | Companion |
| Ancestry | Labrador, Poodle |
| Average Height | 21 to 24 inches at the shoulder |
| Average Weight Range | 50 to 65 pounds |
| Energy Level | Very energetic |
| Tendency to Bark | Low |
| Tendency to Drool | Low |
| Life Expectancy | 12-14 years |
Temperament and Personality of Labradoodle
All Labradoodles share the following personalities:
Loyal: Labradoodles are very loyal to the family. No matter what happens in your life, this incredible canine will remain by your side.
Affectionate: They have a friendly and affectionate nature and make a superb family dog.
Playful: Labradoodles are playful dogs. They enjoy spending time and playing with their human companions.
Intelligent: The Labradoodles are intelligent and smart dogs.
Non-aggressive: These dogs are gentle and none at all aggressive. Labradoodles are ideal for families with children and other pets.
Like all dogs, a Labradoodle's temperament is affected by many factors, including heredity, training, and socialization.
Size of Labradoodle
The Labradoodle comes in different colors, sizes, and coat varieties. They can be miniature, medium or standard in size. Their coats can be thick, curly, fluffy, or wiry.
Males: 22 to 24 inches
Females: 21 to 23 inches
Average weight: 50 to 65 pounds
Males: 18 to 20 inches
Females: 17 to 19 inches
Average weight: 30 to 45 pounds
Miniature Labradoodle

Average height: 14 to 16 inches
Average weight: 15 to 35 pounds
Major Health Concerns About Labradoodle
If you own or are planning to buy a Labradoodle, you need to be aware of his health concerns. Labradoodles are generally healthy but are prone to certain diseases. Let's have a look into the health issues that may affect these dogs:
Ear Infections
Hip Dysplasia
Elbow Dysplasia
Epilepsy
Allergies
Diabetes Mellitus
Progressive Retinal Atrophy (PRA)
Hypothyroidism
Labradoodle Care
Here's how you can take care of your Labradoodle:
Feeding your Labradoodle:
Diet and nutrition is important for your Labradoodle's health and overall well-being. Here are some feeding tips for your Labradoodle:
Your Labradoodle should have a healthy and varied diet.
Feed your dog a protein rich diet needed for their active lifestyle.
Provide your dog with high levels of omega-3 and omega-6 fatty acids.
Avoid excess amounts of grain heavy foods.
The amount of diet should be according to your dog's size, weight, and activity level.
Always ensure that your dog has clean and freshwater at all times.
Training your Labradoodle:
The Labradoodle is an intelligent and easy to train dog. These dogs can fairly understand your commands and are quite eager to learn new things.
Training can be a great experience for you and your Labradoodle puppy. Here are some tips for training your Labradoodle:
Form a bond and gain trust with your Labradoodle.
Start socializing your dog right from puppyhood.
Challenge their mind and prevent boredom.
Start training in a controlled environment with minimum distractions.
You need to be consistent and firm with your pup.
Train them using positive reinforcement techniques.
If you have long working hours and are unable to devote much time, it's better to enroll your Labradoodle puppy in puppy classes.
Grooming needs of Labradoodle:
Labradoodles are low shedders and are considered hypoallergenic dogs. However, they require routine grooming depending on the length and type of coat. Let's have a look at Labradoodle's grooming needs:
Brushing: Labradoodles require regular brushing, once or twice a week.
Bathing: Labradoodles don't have a doggy odor and just need a few baths in a year. Use warm water and a good quality canine shampoo and conditioner.
Clip or coat trimming: These dogs can be clipped or they require trimming every six to eight weeks.
Ear cleaning: Labradoodles are prone to ear infections. Ears should be examined and cleaned every week. They should smell good with no exceptional amount of wax.
Teeth cleaning: Brush your Labradoodle's teeth at least two or three times a week with pH-balanced ear cleaner. This will remove bacteria and tartar buildup and prevent gum infections.
Nail trimming: Trim your Labradoodle's nails regularly. Short and neatly trimmed nails keep your dog's paws in good condition.
Make your dog accustomed to grooming when they are a puppy. Grooming should be a positive experience for your dog, filled with praises and rewards.
Exercise requirements of Labradoodle:
Labradoodles are high-energy dogs and need exercise to stay fit and healthy. These dogs require around 30 to 60 minutes of exercise per day. You can meet their exercise requirements by:
Taking them for a walk
Playing fetch and frisbee toss
Taking them for jogging
Playing tug of war
Agility training
Free play in a fenced yard
Labradoodles are intelligent dogs and can get bored easily. They require mental stimulation to avoid destructive behavior.
How do Labradoodles Relate with Children and Other Pets
Labradoodles have a non-aggressive and loving nature. A well trained Labradoodle will always be good with children and other pets. These dogs are incredibly affectionate and gentle around children. However, small kids should never be left alone with any dog. Labradoodles are known to be friendly around other dogs and pets.
Final Thoughts
If you're looking for a gentle, patient, yet, highly active breed, then a Labradoodle dog is a great option. With proper care and attention, they can make great family pets. A well-trained Labradoodle is a true joy!
Hope you enjoyed reading this article! Feel free to share your thoughts and questions. We would be happy to hear from you!