As a pet owner, you want to make sure that your furry friend has all the characteristics you are looking for. That's why today we are going to look at the top 15 Bernedoodle characteristics. This mix of a Bernese Mountain Dog and a Poodle is a great choice for those who want a friendly and intelligent dog. So, without further ado, let's take a look at those top 15 qualities!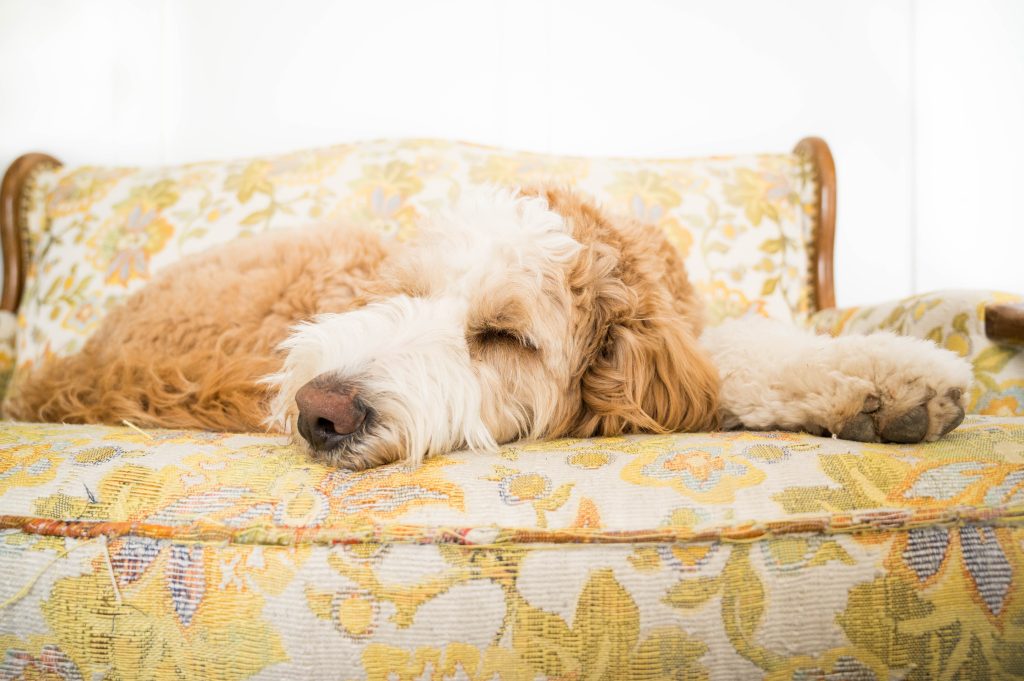 Characteristics of Bernedoodles
People love dogs, but sometimes it's hard to know which breed is the right fit for your family and lifestyle.
There are so many different breeds of dogs out there, it can be hard to decide which one is right for you. Do you want a playful pup that will keep you active, or a cuddly companion who will always be by your side?
Check out the Bernedoodle! This mix of two popular dog breeds has all the best qualities of both. Bernedoodles are friendly, playful, and loving, making them perfect for any family.
Learn more about the Bernedoodle here – Bernedoodle 101 | Everything You Need to Know
Bernedoodles are Intelligent
This hybrid is one of the smartest around, as they inherit the Poodle's high intelligence. They are easy to train and learn tricks quickly.
Because of their intelligence, Bernedoodles are often used as service dogs. They have also been known to excel in agility and other dog sports.
Bernedoodles are Playful
Bernedoodles love to play – with humans and other animals. They are gentle and make great playmates for kids.
Their goofy nature will keep you entertained for hours, as will there silly antics. Some see Bernedoodles as a bit aloof, but they are truly such fun pets.
Bernedoodles are Affectionate
These dogs are known for their affectionate nature. They love cuddling and being around their family. Don't be surprised if you have a hard time training them out of giving you a big, slobbery kiss!
Bernedoodles are Loyal
Bernedoodles are very loyal to their families. They make great guard dogs and will protect you from anything they perceive as a threat.
This loyalty makes them a great choice for families with small children.
Bernedoodles are Energetic
Bernedoodles have a lot of energy and need plenty of exercise. They love going for long walks and playing fetch.
Their high energy levels make them great hiking and running buddies. Just make sure you can keep up!
With that said, with plenty of exercise, they will also be happy to spend time with you inside!
Bernedoodles are Friendly
Bernedoodles are known for being friendly dogs. They love meeting new people and get along well with other animals.
This makes them great choices for families with other pets. They sometimes can be a little nervous around new people, but once they don't perceive them as a threat, they will quickly warm up.
Bernedoodles are Gentle
Bernedoodles are gentle giants. Even if you have a standard-sized Bernedoodle, which can be very large, they are still so gentle. Many people choose them to be therapy dogs or family dogs for this reason. Training helps a lot with this, but by nature, they are very gentle and in tune with your feelings.
Bernedoodles are Mild-Mannered
Bernedoodles are mild-mannered dogs. They are not aggressive and make great pets for first-time dog owners.
Their calm nature makes them perfect candidates for therapy dog work.
Bernedoodles are Kind
Bernedoodles are kind-hearted dogs. They have a lot of love to give and make great companions.
Their loving nature makes them wonderful for people of all ages and stages.
Bernedoodles are Calm and Relaxed
Bernedoodles are calm and relaxed dogs. Although they do love to play and exercise, they make great couch potatoes and love to snuggle.
Their laid-back nature makes them perfect pets for seniors or those with anxiety disorders.
Bernedoodles are Goofy
Bernedoodles are known for their goofy and playful nature. They love to play and have a lot of energy.
Their silly antics will keep you entertained for hours. Just be prepared for some slobber!
Bernedoodles are Good with Kids
Bernedoodles are great with kids. People who have children or grandchildren often say they are just one of the crowd!
Bernedoodles are Eager to Please
Bernedoodles are eager to please their families. They truly just want to be around you and make you happy – so give them respect, too!
Bernedoodles Enjoy Being Outside
Bernedoodles love being outside. They can tolerate colder weather, though they can get overheated easy in the summer.
Bernedoodles Think They Are Lap Dogs
Even though they are large dogs, Bernedoodles think they are lap dogs. They love to cuddle and be close to their families.
Their affectionate nature makes them great family pets.
Bernedoodles are the best of both worlds – they inherit the best qualities of both the Bernese Mountain Dog and the Poodle. If you're looking for a loyal, loving, and goofy companion, a Bernedoodle is the perfect dog for you!
More Content You May Enjoy: